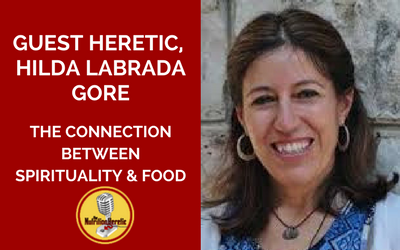 Is funeral food killing you? No, we're dead serious about this! Why is it that at funerals we serve the kind of unhealthy food we do? Is it all about comfort or are we just being lazy?
Hilda Labrada Gore joins us to talk about maintaining the temple that is your body with good food and movement. What role does faith play with fitness and nutrition and vice versa? She shares how faith and good food have played important roles in her life and happiness and talks about how you can make peace with your food.
You can visit Hilda's Body & Soul website here.
Thanks for listening! Please share this episode to help spread the word. You can also subscribe to get updates about new episodes and get a copy of The Nutrition Heretic's S#IT List: 7 Health Food To Avoid Like The Plague in your inbox by clicking here.